Discover Initium, our newest serviced apartment residence in Antwerp.
BBF Apartments opens Initium, our newest serviced apartment residence in Antwerp.
BBF Apartments is excited to announce the launch of our newest residence, Initium, in Antwerp, Belgium. Initium is a modern apartment complex located only 10 minutes from the city centre and Central Station, making it the perfect home away from home for ex-pats and business travellers.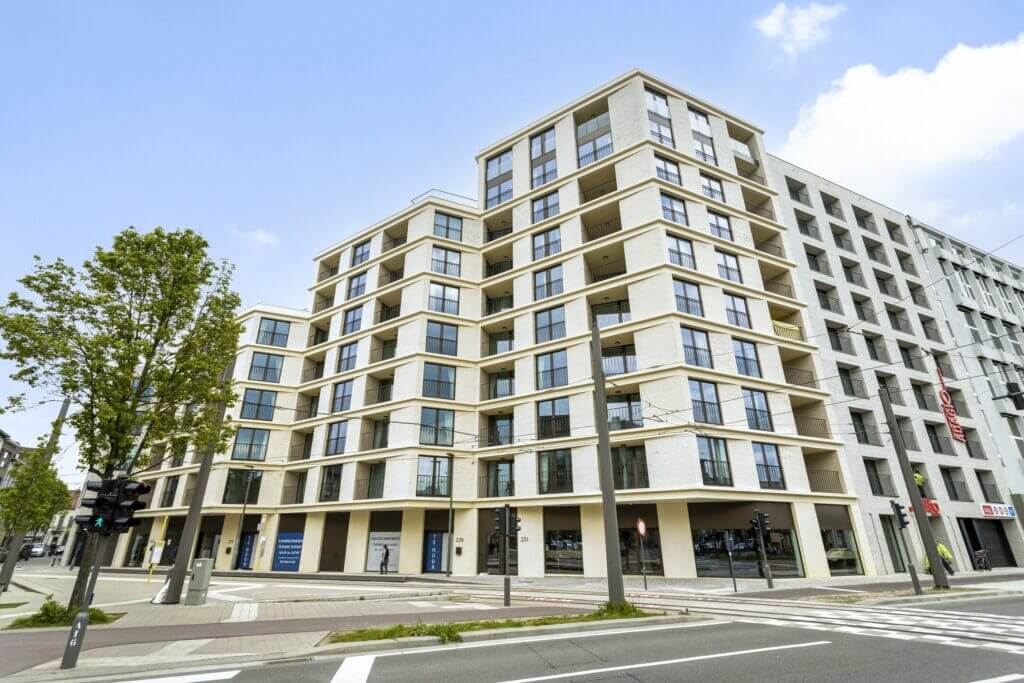 Stay in Style and Comfort at Initium
Initium offers a range of accommodation options, including studios, one-, two-, and three-bedroom apartments. Our short-, mid-, and long-term rental packages are combined with professional services, making it easy for tenants to settle in and feel at home. Renting an apartment with BBF also allows all foreign tenants to register in the local town hall according to European Law.
Initium is designed to meet the needs of modern travellers, with high-quality amenities and services that make it easy to work, relax, and enjoy your stay. Each apartment is fully furnished and equipped with everything you need to feel at home, including a fully equipped kitchen, comfortable living area, and high-speed internet access.
Antwerp is an important business hub in Europe, with a large harbour that handles a wide range of cargo. The city is also known for its long-term infrastructure projects that aim to improve its accessibility, mobility, and sustainability. These projects include the expansion of the ring road, the construction of a new lock and a new tunnel, and the development of smart city solutions.
Enjoy a Hassle-Free Stay with BBF Apartments' Professional Services
Our professional services include housekeeping, maintenance, and 24/7 customer support, ensuring that our guests have everything they need to enjoy a hassle-free stay. We also offer additional services such as airport transfers, grocery delivery, and laundry services, making it easy to focus on what matters most.
At BBF Apartments, we're committed to providing our guests with the highest quality accommodation and services. Our future development plans in Antwerp, Ghent, Mechelen, Leuven, and Brussels make us an attractive option for those looking for a comfortable and convenient place to stay in Belgium. With more than 1600 units in top locations in Antwerp and Brussels, BBF Apartments is a trusted provider of serviced and residential apartments.
To learn more about Initium, our latest residence in Antwerp, click here.
Read More